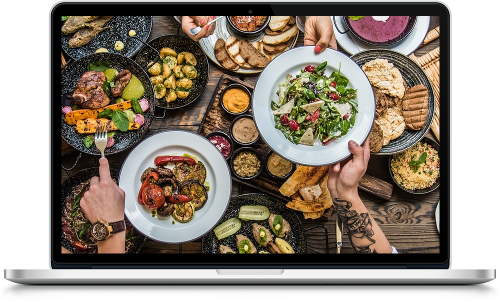 Web Design and Development
Highlanderweb.co.uk designs customised websites to meet the varying needs of our clients, whether it's an ecommerce website or a website promoting a professional service.
Our website design team, consisting of skilful coders and talented graphic designers, is ably supported by SEO, CRO and content specialists to ensure all of our clients have highly optimised, engaging and visually-appealing websites.
Our design process begins with a simple question: "What is this website for?" This will lead to other questions involving products or services offered, keywords, target audience, preferred coding language, colour scheme and much more. We listen, because we want to build the website that you want.
After an internal discussion, we start developing the website and content simultaneously. The website will then be optimised based on e recommendations of our SEO and CRO specialists. Thereafter, the website is presented to the client.
After the inevitable tweak, and installation of tracking and analytics code, we will put the website through its paces during a soft launch to stress test the architecture and server, and collect feedback from users on navigation and layout. A test on the ecommerce system or subscription module is also conducted. After a bit more tweak, the website is officially launched.
We don't stop there though. Depending on the client's requirement, we will commence with A/B and MV testing to improve the site's conversion rate. It may take a while, owing to the low traffic level. But even a little measurable data is better than nothing, right? Besides, customers typically run a PPC campaign while waiting for the SEO efforts to start bearing results. At the end of the tests, customers are presented with analytics and behavioural data, and our recommendations.
We also offer clients the option of in-house training if they prefer to maintain the website internally. Alternatively, clients can also retain us to manage the website on their behalf.