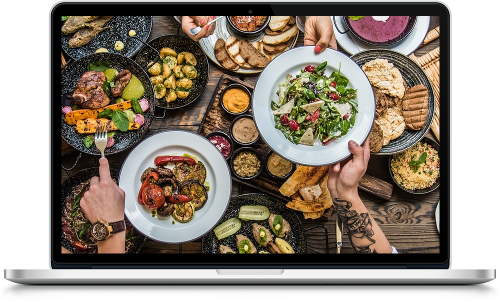 Email Marketing
Some people are under the impression that email marketing is dead. They couldn't be further from the truth though. Email marketing remains the most effective and profitable online marketing channel today. Email also maintains its spot as the most trusted marketing channel. And email marketing is significantly easier and cheaper to launch and manage.
To build a list, you basically need to start a good website filled with interesting and engaging content (which you should already have for your business) and regularly update it with fresh content. If you still don't own one, get in touch with us. We'll build you one.
Install an automated mail subscription form on your website. If you don't know how, give us a call. We'll set the whole thing up for you, complete with autoresponders.
Offer website visitors freebies (perhaps an eBook?) relevant to your niche to entice them to subscribe. If you don't know how to write one, give us a call. We'll whip up something niche-specific for you.
Sign up with an email marketing company to manage the emails. If you don't know how to find one, use Google (or Bing, in the interest of fairness).
Once you have a decent number of subscribers, start writing informative emails that tie in with your niche. If you don't know how to write one, that's fine, because email marketing requires a fair bit of copywriting skill. We've got that in droves here. Our copywriters will craft engaging emails embedded with bait headers, trigger words and call-to-actions (CTAs) at regular intervals. We'll even set up an automated system which sends out emails automatically.
After a few months, start to send your subscribers a commercial email at least once a month. Watch gleefully as the profits start to accumulate.
Alternatively, you can just ask us to manage your entire email marketing campaign. We're good at it. We might even recommend you to buy or rent a list to get you started immediately.